Football legend Donaghy gets behind Northern Ireland charity trophy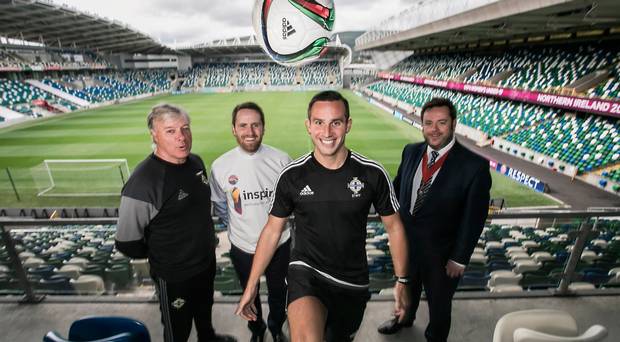 Northern Ireland World Cup great Mal Donaghy returned to the scene of his past glories as he appeared at Belfast's Windsor Park Stadium to kick off a very different clash.
Donaghy and Linfield legend Andy Waterworth were present at the stadium as ambassadors for the launch of a new trophy, the Belfast Solicitors Association Cup, which is set to be contested annually between the city's barristers and solicitors.
The inaugural fixture is due to be played on Friday, October 27 at Cliftonville's Solitude ground.
Speaking at the launch, Eoghan McKenna, chair of the Belfast Solicitors Association (BSA), said they also hoped to hold Gaelic football and rugby matches.
Back to news